Easter holiday is around the corner and it is an exciting time for family get-togethers, yummy food, sweet traditions, funny stories, and lots and lots of love.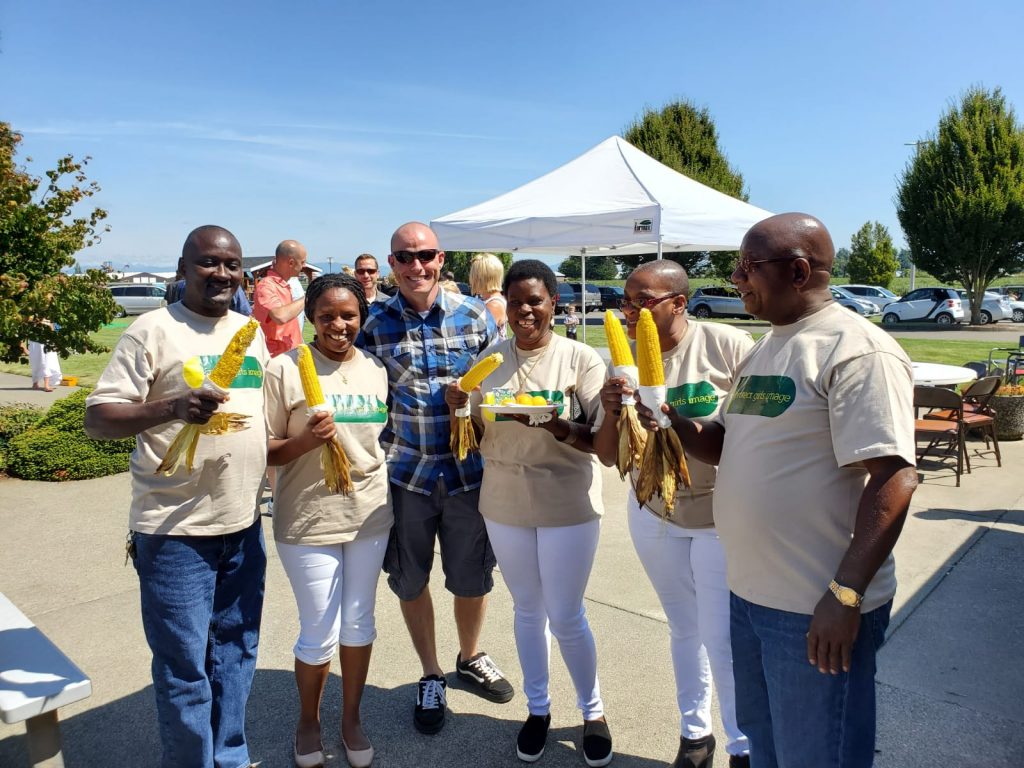 Have you ever found yourself telling your child, "Uncle just got here—go give him a big hug!" or "Auntie gave you that nice toy, go give her a kiss," This means that you were worried your child might not offer affection on her own and that is why you urged them to do this.
If you have said this to your child before, you might want to reconsider the urge to do that in the future.
Think of it this way, telling your child that she owes someone a hug either just because she hasn't seen this person in a while or because they gave her a gift can set the stage for her questioning whether she "owes" another person any type of physical affection when they've bought her dinner or done something else seemingly nice for her later in life.
"The notion of consent may seem very grown-up and like something that doesn't pertain to children," says Girl Scouts Organization- developmental psychologist Dr. Andrea Bastiani Archibald, "but the lessons girls learn when they're young about setting physical boundaries and expecting them to be respected last a lifetime and can influence how she feels about herself and her body as she gets older.
Plus, sadly, we know that some adults prey on children, and teaching your daughter about consent early on can help her understand her rights, know when lines are being crossed, and when to go to you for help."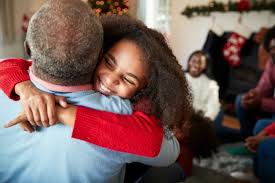 Give your girl the space to decide when and how she wants to show affection.
Of course, many children may naturally want to hug and kiss family members, friends, and neighbors, and that's lovely—but if your daughter is reticent, consider letting her choose what to do.
Of course, this doesn't give her license to be rude!
There are many other ways to show appreciation, thankfulness, and love that don't require physical contact.
RELATED CONTENT: 6 Tips on How To Nurture a Child's Mental Health.
Saying how much she's missed someone or thank you with a smile, a high-five, or even an air kiss are all ways she can express herself, and it's important that she knows she gets to choose which feels most comfortable to her.
Is it ok to hug a kid that doesn't want to be hugged? No, it isn't.
I know you might get offended by the sheer suggestion that kids should have a say in whether they want to be hugged or not. What you might not know is that a small act of respecting a kid's wishes can go a long way in shaping their understanding of consent, enables them to respect their own body and emboldens them to say no.
It remains irrelevant if the hug or, for that matter, any other form of expression of affection, is non-sexual. It also doesn't even have to be an exchange between an adult and a child.
Parents can teach their kids about boundaries and consent when it comes to expressing affection or even physical contact.
In a largely patriarchal world, it would go a long way in teaching boys, early on in their lives, that they are not entitled to any affection from any gender.
A loved one expecting a hug from a child creates the impression that they owe it to them. A majority of the abusive relationships stem from an imbalance of power where one person is made to feel like they owe affection to their partner.
Some of you might wave away this concern and accuse us of blowing an innocent family interaction out of proportion. But I think this has long been a (very controversial) topic in parenting circles.
After CNN's Katia Hetter wrote an article advocating for such a practice in 2015, readers responded with various opinions. Some shared difficult stories from their childhood that they carried with them well into their adult years. For Example:
"I raised my children this way over 20 years ago. Why did we do this? Because I had been a victim of sexual abuse by a family 'friend' for many years as a child. I did not want my children to think they had to hug or touch others unless the contact was wanted," one reader wrote.
Others didn't understand the big deal and argued that family obligation sometimes means doing uncomfortable things.
"You're damn right you're going to hug the woman who gave your mother/father life so you could have life," another reader wrote.
That said, think about it the next time you want to urge your child to hug or kiss anyone.
I know sometimes as parents we do things to our children without even realizing it, but it is time to do better and not let our sons and daughter get the wrong idea about consent and physical affection.
Enjoy Your Easter Holidays!!!
INCASE YOU MISSED IT:
Top 7 Things You Need To Teach Your Child About Sex and Consent.
An Incredible Story of Child Marriage
Catcalling is Not A Compliment, Its Harassment