Teenage pregnancy
Adolescent pregnancy is described as the purposeful or inadvertent pregnancy of females between the ages of 13 and 17 after engaging in sexual activities. Regardless of whether these youths intend to become pregnant, the general public frequently views them as self-centered, apathetic, and unethical.
These young women have not yet achieved adulthood, and there are many different reasons why adolescent pregnancies occur.
Peer pressure, lack of knowledge about reproduction, and early sexual activity are a few factors that may contribute to teenage pregnancy. Although some teenage pregnancies are planned, the majority are not, and they have a lot of unfavorable effects on the teen mother, the child, as well as other family members and classmates. Teenage moms frequently lack the means to care for a child and are unable to maintain healthy behaviors throughout pregnancy in order to deliver a healthy child.
These young women frequently drop out of school before finishing it, starting a vicious cycle that could result in their child being pregnant at an early age as well.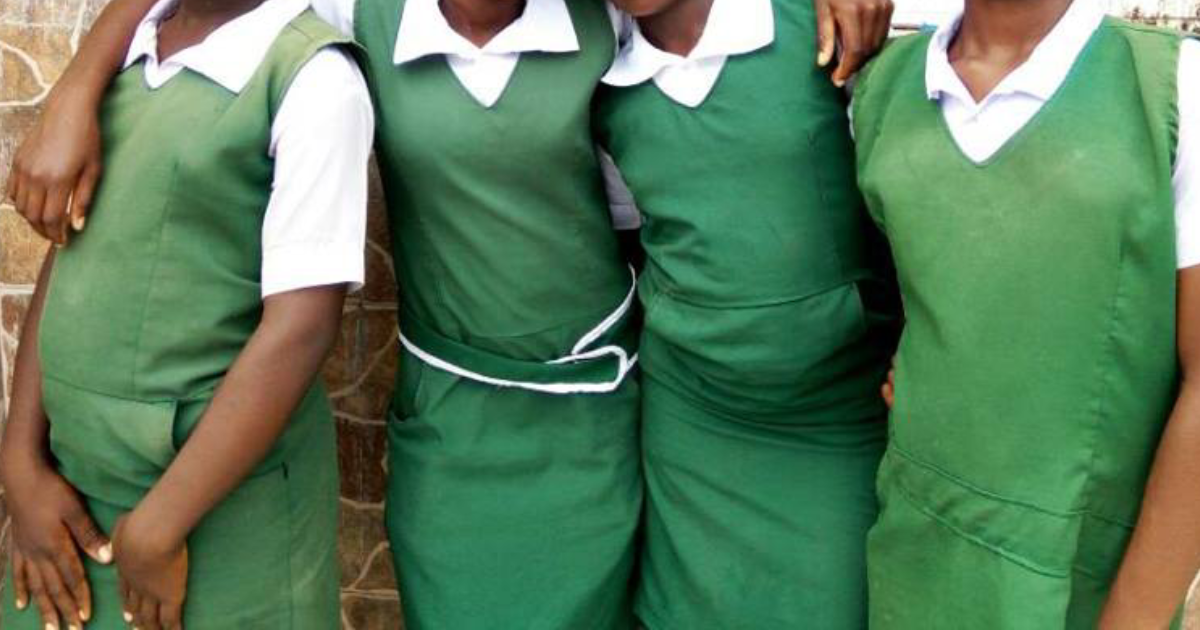 Causes of Teen Pregnancies
In certain cultures, early marriage and subsequent early pregnancies are a result of conventions and traditions. Pregnancy in these situations is permissible and almost always deliberate, yet they frequently occur in poor nations like India and Sub-Saharan Africa. But in wealthy nations, teenage pregnancies are mostly accidental and brought on by a variety of factors.
Drugs and Alcohol
Teenagers may frequently drink alcohol and use drugs at parties and other social events during adolescence with their pals. However, teens are unaware of the effects that drugs and alcohol have on their brains, particularly the consequences of binge drinking, which is the practice of ingesting enormous amounts of alcohol in a single sitting. Abuse of drugs and heavy drinking both increase the risk of unintended pregnancy. These chemicals significantly impair a teen's capacity for rational thought and other cognitive functions, which raises the likelihood that they may engage in unprotected and risky sexual activity.
Low Socio-economic Status
Teenagers who become pregnant frequently come from low-income families. These youngsters frequently originate from impoverished households that lack the means to properly raise their children as they grow up. Due to the parents' lack of commitment, these kids have poor educational ambitions and success rates as adults. These young children who were already predisposed to a bad environment lose motivation to perform in school and start forming relationships with teenagers who are going through comparable experiences. These teen populations are the ones who start to experiment with drugs and alcohol and perform poorly in school.
Low levels of familial connectivity are also related to low socioeconomic position. This means that the children and young people growing up in these families lack positive role models and mentors. Abuse is frequently common in these families with low socioeconomic positions, which puts kids at risk for dangerous situations. Adolescents are being cut off from their families, whether they are the victims of domestic abuse or witness it, which could result in bad decision-making. Adolescents who don't feel connected to their families are more likely to turn to other disturbed youth who are going through the same things instead of confiding in the adults in their households.
These teenagers engage in unprotected and dangerous sexual behavior due to their lack of education and awareness about reproduction. These teenagers don't research their alternatives or are aware of the various forms of contraception that are accessible. Even if teenagers have some sort of birth control, they are misusing it, rendering it ineffective when engaging in sexual activity. These teenagers simply have sexual relations at relatively young ages and may have several partners, which increases the likelihood of pregnancy.
Peer Pressure and Sexual Abuse
Another significant contributor to sexual assault is peer pressure, which frequently involves older male partners pressuring or coercing female partners into having sex. These young girls may feel compelled by fear to have unprotected intercourse without their consent.
In relationships, teenagers may experience peer pressure in a different way. They may feel pressured by their partner to engage in hazardous and unprotected sex in order to show their lover their "real sentiments" and "love." In order to have unprotected intercourse and cause an unplanned pregnancy, the partner may manipulate the other.
Teenage pregnancy is also possible as a result of sexual abuse. Teen pregnancies later in life have been associated with early sexual abuse. Unfortunately, some kids have been sexually assaulted by adults—even family members—even before they reached puberty. Because they are afraid of being hurt by their predator, these young children frequently are unable to tell a reliable adult about the situation. These circumstances worsen the child's effects as they approach puberty and raise the possibility of teen pregnancy.
Media Influence
Teen pregnancy is significantly influenced by the media, particularly programs like "Teen Mom" and "16 and Pregnant." These programs frequently romanticize pregnancy and downplay its genuine challenges, which encourages these young women to get pregnant. Some adolescent girls get pregnant solely to enable them to drop out of high school or to compel their spouses to make a bigger commitment. Another factor contributing to some teen pregnancies is rebellion. A teen may choose to become a parent in order to demonstrate their independence and to feel like they have greater control over their lives. Through the advertising of these youngsters living more grownup lifestyles with greater responsibility and decision-making authority, these television glorify the concept of having a child.
Effects of Teenage Pregnancy
Mothers
Teen mothers who become pregnant while still, adolescents are much more likely to drop out of school due to their lack of motivation and commitment to completing their education. About 38% of female teenagers who give birth to a child before turning 18 finish high school by the time they are 22. This implies that a sizable portion of teen mothers won't even complete high school, much less pursue post-secondary education. This results in these young females having jobs with extremely little pay or, worse still, unemployment since they lack the necessary skills for future employment.
Additionally, this results in subpar living conditions and the inability to keep their newborn child's environment safe and clean. These young women frequently end up on welfare and are unable to provide for their children. In general, these young women are compelled to delay and cancel any future ambitions in order to raise their children.
Another problem with teen pregnancies is that the young mother frequently has to transition from one identity to another while taking on a parental role. These young moms experience a variety of bodily changes, such as those associated with puberty, as well as needing to adjust to how their bodies change throughout pregnancy and after giving birth.
Teenagers are frequently compelled to depend on their families for both financial support and emotional support while they struggle to raise a child. Teens who become pregnant may face rejection from their families and don't even get any help from them since they don't accept the pregnancy. In order to focus on their pregnancies, these young girls are frequently compelled to cut off communication with their friends and other members of their social circles.
Teenage mothers frequently lack the healthy habits necessary for a successful child-rearing process. Due to their increased health risks, these moms pose a threat to the development of their offspring. Young women are susceptible to conditions like anemia and high blood pressure, which can only occur during pregnancy. Because they are not properly informed about the process of raising children, these mothers frequently smoke and drink.
It genuinely interferes with the developmental tasks that should be happening during adolescence to have a child at these crucial years. These young mothers' new status as expectant mothers prevents them from fully developing a sense of self. Teen years are primarily for forging relationships with others and coming to terms with oneself, and peer and social interactions are also stressed or even broken. Teen mothers may experience sadness as a result of all of these issues and feel cut off from their families and friends. The likelihood of the teen mother committing suicide rises as a result of these depressive symptoms.
To elaborate, teen mothers frequently struggle to find financial assistance and social support from their child's father. The teen father will occasionally be present for the entire procedure, but occasionally he won't. Due to the lack of available assistance, resources, and child care, there is frequently considerable relationship stress and discontent if the father stays in the picture. There is an increase in disagreement, which could result in separations, making the woman a single parent, or even physical assault. These young women frequently do not receive prenatal care or regular examinations for their growing child due to a lack of financial resources, thus they are unaware of any health issues for their child.
Many of these teen mothers are not in good health, which increases their risk of labor complications. In addition, these young women frequently have unsafe abortions, which result in the deaths of many young women and their unborn children.
Child
Due to the mother's lack of resources, the kid of a teen mother is very likely to live in poverty. In many instances, the birth of this child effectively marks the start of an endless cycle. Many of the difficulties the mother faced as a child are likely to be faced by the child as well. For instance, it is possible that the child would grow up in very bad circumstances and in poverty. They most often lack a father figure, so they have fewer role models and are more prone to confide in other kids who are going through the same thing. These kids do not make much of an effort to succeed academically, thus compromising their chances of success.
Additionally, these children struggle socially and find it difficult to establish friends, which hinders the development of healthy relationships during an important period of adolescence. Poor relationship formation can be related to the child's economic and educational deprivation. Due to a lack of parental involvement and supervision, the kids are more likely to drop out of high school and fall into drug and alcohol abuse. It is extremely likely that the cycle will continue to occur.
When compared to those born to adults, youngsters are frequently also more prone to have health concerns. They are probably mentally challenged and prone to behavioral problems. The children's health will suffer from their anticipated underweight and preterm birth, which could potentially result in infant mortality.
Prevention and Support for Adolescent Parents
Teenage pregnancies are related to a number of unfavorable problems, but there are also some qualities that may make these teenagers more appropriate for parenthood.
Family and Peer Support
Having the support of their parents and continuing their social connections with their peers can help teen mothers become more resilient. Having those relationships throughout and after pregnancy, as well as all of that support, has a big impact on how a mother will act and adjust to her new role in life. Additionally, if the mother completes high school rather than dropping out, this is another protective factor that boosts teen mothers' resilience. The support of the adolescent mother's own mother is, by far, the most crucial element. The teen's mother can be very supportive in terms of emotional support, financial assistance, and assisting her daughter with the newborn's caregiving duties.
Education/Knowledge
It's critical that kids and teenagers have a trustworthy adult they can confide in from an early age. Teen pregnancy is significantly less likely if you have an approachable, educated adult or role model in your life. Parents frequently forget to explain the human body's anatomy to their kids, despite the fact that doing so and educating kids while they are still young greatly reduces the risk of teen pregnancy.
Both a healthy environment and a strong self-image are necessary for children to grow up. Parents' unwavering love and support for their children is necessary to help them make better decisions about their future sexual behavior. Having parental affection means that these teenagers won't feel unwelcome by parents who are incredibly passive and uninvolved.
Open communication and spending time with kids can help prevent teen pregnancies. Every time they need something, kids and teenagers should be able to go to their parents and ask for their help. Strong communication between a child and parent is essential. These youngsters make better selections regarding their sexual behavior and are more likely to use birth control or other forms of contraception.