Source: https://shiksstorytime.blogspot.com/2022/01/about-pgio-founder-ive-had-theprivilege.html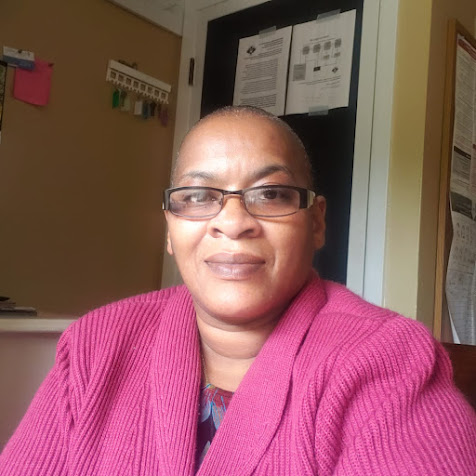 I've had the privilege to hear the inspiring story of the PGIO founder and this is a short overview.
She was just a young girl when she first met a handsome man and got married but little did she know the character development she was in for. Her first husband was young as well and didn't know much about relationships much like most of us in this generation and their lack of knowledge costed them a lot.
Fast forward to when they got their first son. He was very adorable but had a chest condition. So one fateful day the son got sick. His chest was clogged and he could barely breath and on this particular day it so happened the husband came home drunk and couldn't fathom reality. He was so drunk that when his wife tried to wake him so they could take the son to hospital, he wouldn't budge.
She did what any terrified mother would have done; in her night gown and barefoot, she carried her son through the night to the hospital. Luckily, she used to stay with her sister so she had someone to accompany her. But the unfortunate part was that she didn't have enough funds to even get a taxi or pay for consultation hence the waking her husband part.
We all know that traditionally, men are the providers and women are the nurturers so in essence she needed her husband to help her out financially especially at that trying time. All in all, they managed to get to the hospital but unfortunately the son never made it. She was so devastated and depressed. One can imagine carrying a baby for nine months only to lose him barely a year after he has been born, the toll it would have on you is profound.
Being a strong woman, she managed to recover and was blessed with another healthy son. Luckily this time round she had work and could somewhat manage to take care of them both even if she still had her husband in their homestead. Three years later they had another baby; a daughter this time but was born premature. Meaning she had to juggle work, going to the hospital to be with her baby and getting home to her son and husband.
However stressful it was, she managed and having her sister by her side helped. After months she managed to bring her baby home but to an emotionally distant husband. It was devastating for her cause we all know having friends and especially family by your side during trying times helps with the emotional turmoil one might be going through especially one that comes with Postpartum Depression, but having a caring and loving husband to comfort you is just divine.
She powered through the marriage and tried to keep it together for the sake of the kids until she couldn't anymore and had to leave. She went through lengths to take care of her two babies: from living in a single room to sleeping on a blanket on the floor with her kids as they wore warm jackets, since they didn't have anything to cover themselves with.
Let's just say the universe favored her and even though there were challenges involved, she managed to put the kids through school even till college.
Her experience softened her heart to every woman and child living out there in hardship and she vowed to help in every way she can, hence, the Protect A Girls Image initiative. It is a faith-based humanitarian organization that exists to bring positive transformation to vulnerable children and their families. It helps support sexual assault survivors, facilitate prevention through education and takes necessary steps to ensure perpetrators are brought to justice.
Here is a link to the Website https://protectagirlsimage.org/ Feel free to check it out, contact us for any inquiries. Visitations and donations are welcome!
Have a blessed rest of your day,
Kind regards.