Evah Wambui – 19 years old – got pregnant when she was 16 years old in high school. Having a typical African mother, she was asked to go live with the boy who got her pregnant.
This is how the life of Evah as a child bride began. She went ahead and lived with her boyfriend's family who mistreated her for bringing "shame" into their family.
All this time, her boyfriend stayed in school.
After she gave birth, she could not bear the ridicule and so she went back to her mother's house.
Evah's mother accepted her on the condition that she had to work on people's farms as a casual laborer to feed her child.
Evah's story is just one of the many in Kenya.
Child Marriage is still rampant in Kenya, especially among rural communities. It affects both boys and girls but girls are more affected due to socio-economic and cultural factors.
According to the Demographic Health Survey (DHS) 2014, 4% of girls were married by the age of 15 years while 23% were married by the age of 18 years in Kenya.
However, child marriage rates vary across regions with North Eastern and Coast regions having the highest prevalence rates, while the Central region and Nairobi have the lowest rates.
Girls married early are exposed to lifetime violence and are entrapped in the cycle of poverty. Child brides often live in isolation, dependent on their husbands and with little access to education, health or protection from violence and abuse.
What's the child marriage rate? How big of an issue is child marriage?
In Kenya the legal age of marriage is eighteen years (18) and above, 43.3% percent of girls get married before they attain this age. The main reasons are poverty, tradition and gender inequality.
Just imagine this, If nothing is done to change this trend, an estimated 70 million girls will be married as children over the next five years. This translates to tens of thousands of girls every day.
We have a Mission here at Protect A Girls' Image.
We continue to encourage parents and community members about the importance of education and the need not only to send their children to school but also to ensure that they complete the school cycle.
Teacher Wanjiku, a Senior teacher of Kangai Primary School, says "slowly but surely, parents are beginning to see the importance of education for their children. It is only through education that we can eradicate poverty. We need to involve other communities in Kirinyaga County to embrace the project and continue to encourage both boys and girls to complete the school cycle."
Where rape turns to marriage.
In other cases, parents reach an agreement with the families of men who sexually assault their daughters so that both families save face.
Waithera (name withheld) was walking home from school shortly after dusk when she was grabbed and taken into her father's maize farm.
The culprit named Njoroge raped her and when she reported this to her father, he informed the area chief who held the suspect for two days.
Meanwhile, the chief, Waithera's father, and Njoroge's family met and agreed that they get married since she was "no longer innocent". The girl's opinion did not count.
It may be difficult to imagine that there are still communities where such barbaric practices are legal. But the reality is that it remains widespread – particularly in developing nations.
RELATED CONTENT: Ten Ways to Teach Your Children About Consent at Every Age.
What causes child marriage to happen and what are the effects?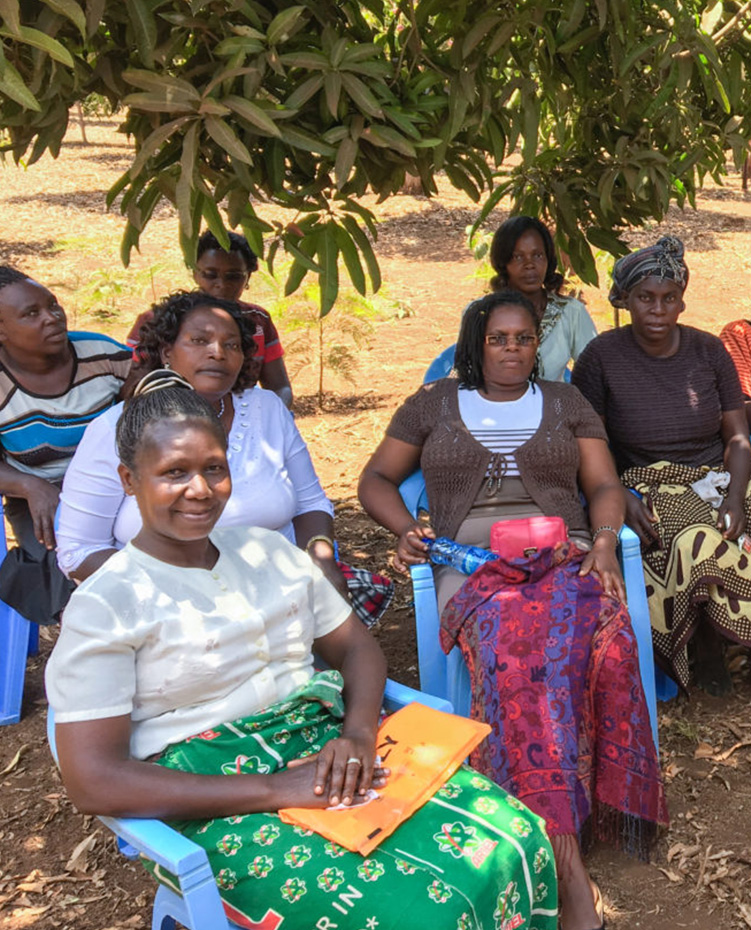 The causes of child marriage are complex and varied, motivated by different factors across communities and regions – sometimes, even within the same country.
Child marriage is often driven by engrained traditions and poverty. 
For struggling families, their best chance of survival may require marrying their daughters off, just because they can't afford to keep them. Overwhelmingly, child brides come from the world's most impoverished communities.
Poverty.
Within these contexts, girls (and women) aren't seen as potential wage earners. Rather, they are financial burdens to their families and consequently, less valuable than boys.
For parents with several children or living in extreme poverty, child marriage is simply a way to help alleviate the desperate economic conditions they find themselves in.
It's one less mouth to feed and one less education to fund.
Sometimes, girls are married to help offset debts, settle conflicts or as a substitute for money.
Worse still, families may have no choice but to arrange a younger daughter's marriage along with her sister's, if a cheaper "package deal" can be had.
There are so many ways in which child marriage creates economic incentives for young girls to be married off early – whether for financial security or gain.
Sadly, the practice also tends to trap these girls into a lifetime of economic disadvantage.
Poverty is one of the key causes of child marriage, but it's also an ongoing consequence.
Robbed of the chance to grow, learn and fully realize her potential, child brides are disempowered.
Tradition.
Child marriage can also be influenced by norms and beliefs. In some societies, marriage is nothing more than a phase of womanhood.
Once menstruation starts, a girl is seen as a grown woman, so the logical next steps for her in life are marriage and motherhood.
Younger girls may also be perceived as more amenable, more easily shaped into an obedient wife.
In many cultures, girls who have lost their virginity are considered "ruined" or "unsuitable" for marriage.
Parents may arrange a union for their daughter while she is young to ensure she remains a virgin and to maximize her child-bearing years.
Survival.
For other families, forced child marriage is a survival strategy.
If they cannot afford to feed and educate all of their children, marrying off the girls would be "the next best thing" to starving, while also allowing them to give preference to boys' schooling.
Education.
Child marriage statistics show that girls who aren't in school face a greater risk of becoming child brides.
Girls who have no education are three times more likely to marry before 18 than girls who attended secondary school or higher.
When girls have access to education, they develop the knowledge and confidence to make important life decisions for themselves – including if, when and who to marry.
Even for those in school, early marriage can significantly impact a girl's ability to continue with education.
Many are forced to drop out in order to focus on domestic responsibilities or to raise children of their own.
Parents and community leaders may see education as unnecessary for their primary roles in life as a wife and mother.
Adolescent pregnancy.
Child marriage is seen as a safeguard against immoral behavior.
A 2012 Plan study shows that parents in Kilifi and Kwale married off pregnant daughters to protect their family status and name, and to receive both dowry and a "penalty" payment from the man responsible for the pregnancy.
Children are respected more when their mother is married, and become ng'ide awi (children of the home) rather than ng'ide akeor (children of the field).
Among Kuria communities, young pregnant girls are sometimes married off to older women who cannot bear sons, in a tradition known as Nyumba boke.
Partying.
The practice of partying at discos after funerals or in local centers has also been cited as a driver of teenage pregnancy which sees girls drop out of school and seek early marriage.
What are our measures in eradicating child marriage?
Apart from Raising School Fees for children to go back to School in Kangai Village, we are implementing ways on how to tame and end child marriage in Kenya. They are the following:
Implementation of the Children Act
Creating awareness of the effects of child marriage.
Involving fathers.
Adequate Funding.
Mentorship.
Reporting cases of child marriage.
Delaying child marriage by taking the girls to school.
Protect A Girls' Image pledges to link up with many strong groups and do more than we currently do to enable communities to have the knowledge to abandon this practice and pursue the Goal of having an Educated generation.
Related Content>>>>>>>>>>>>>>>>>>>>>>>
What Is Rape Culture in Kenya??
6 Tips on How To Nurture a Child's Mental Health.